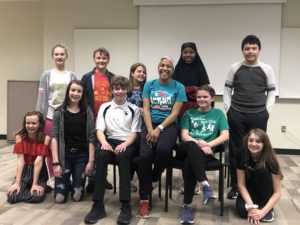 With more than a decade of teaching and storytelling experience for all ages, I've been passionately working as a Youth/Peer Leadership Facilitator, Teaching Artist, Health Peer Educator, STEAM Educator and Maker. Through my extensive teaching background, education topics range from:
Performing Arts related to Careers, Choreography, Musical Theatre, Puppeteering, and Auditioning
STD and Sexual Health Education
STEAM Cross Curriculum and Arts Integration
Youth & Peer Leadership, Service, and Innovation
Early Childhood Multicultural Programming related to Music, Foreign Language, and Culture
LGBTQ+ Identities, Expression, and Societal Issues
Through organizations such as the Coterie Theatre, Fountain City Performing Arts, Kansas City Young Audiences, Johnson Country Arts and Heritage Center, Jemima's Playhouse, HOBY, and Science City in Union Station, I've been able to fulfill my desire to provide knowledge and curiosity for our future. I believe that education is about fulfillment and that knowledge is power yet applied knowledge is powerful.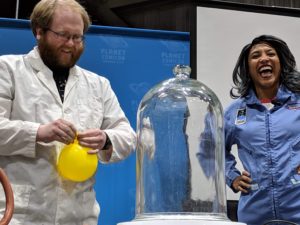 What I am proud of is that in everything I do I am confident and empowered. Those words live with me a lot. I want others to feel confident and empowered. I want for anyone I interact with, no matter how we interact, is that they feel that. Empowered to try, empowered to learn, empowered to explore, question, be curious, and feel connected to their potential.